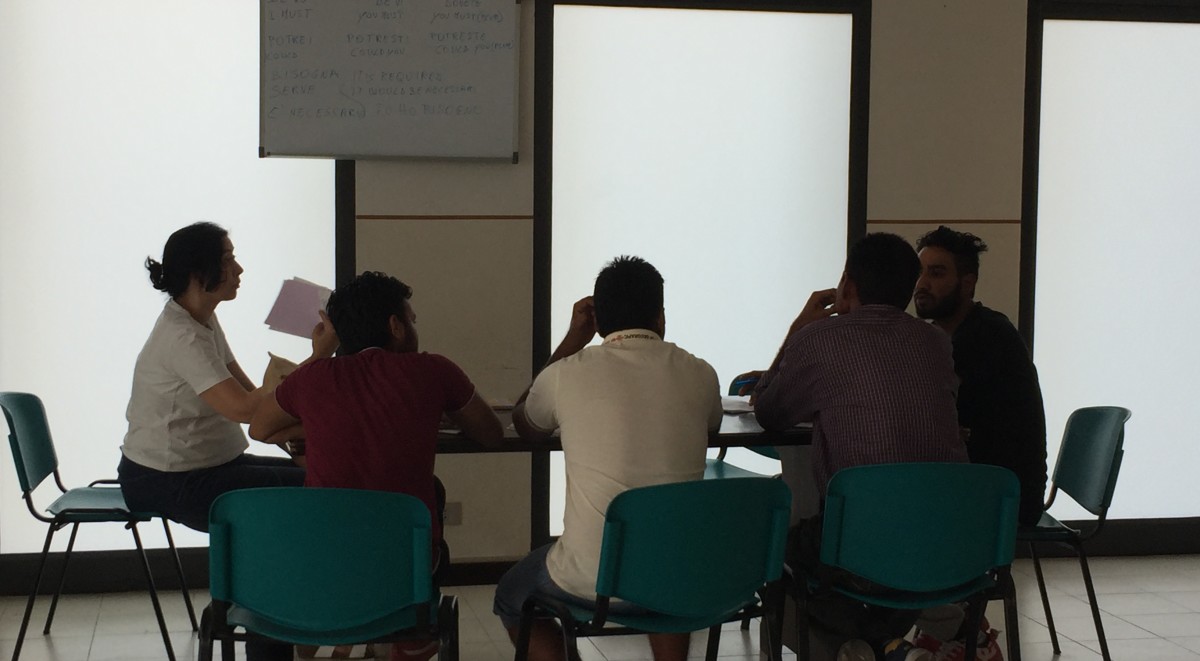 One of the first activities of Migration Island is the Italian Language Lessons for migrants.
We realized that many people who have been living and working in our towns for years, can barely speak the language and always rely on the few people who can actually get by to interact with Italians, even in delicate situations like renewing permits or talking to a doctor.
Starting wasn't easy, but with the help of one of the local parishes, Madonna delle Grazie, offering a space for us to run the classes, our volunteers buying the necessary material and offering their time to teach we started.
We immediately understood that the language skills they had acquired over the years were actually a mixture of Italian and Sicilian language, so the lessons have now become an interesting discussion and introduction to Italian regional cultural differences.
We cannot talk about integration if we do not guarantee communication.
Communicating is of  fundamental importance to feel fully part of a society, to be able to understand and be understood, but most of all, it is indispensable to be FREE.  Our students know this very well, some of them make their way to the classroom cycling uphill after a full day at work from remote countryside locations.