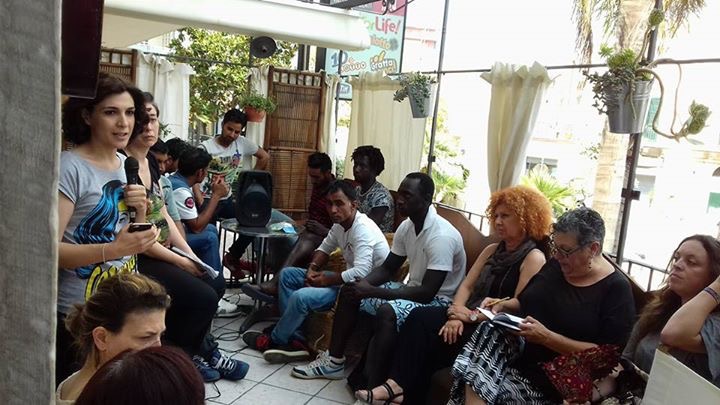 This year Refugee Week  was held from 20th to 26th of June. Migration Island in collaboration with the Cooperative Mondo a Colori and the association Terra Madre organized a special lunch in Pozzallo at the literary café "Rino Giuffrida" in Bostisti Square.
After lunch, refugees and experts shared their testimonies and explained the complexities related to the refugee status: why people leave their land, under which conditions, what difficulties they face in the tortuous journey to a safe place, what can we do to help.
Lunch was served by Terra Madre guys who prepared food with  organic products of their garden.
The vegetarian menu included homemade pasta, a chowder-boiled casserole and a seasonal salad. The proceeds were donated to Terra Madre.